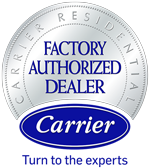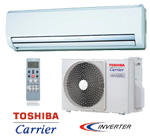 Duct free heating and cooling systems make your home's individual rooms or other small spaces more comfortable. Remember, just like whole-home systems, the higher the SEER and HSPF ratings, the more efficient they will be.
We offer a variety of through-the-wall packaged terminal air conditioners (PTAC) and duct free heating and cooling systems to meet any individual room's needs.
Ductless High Wall Indoor Heat Pumps
Ductless High Wall Indoor Air Conditioners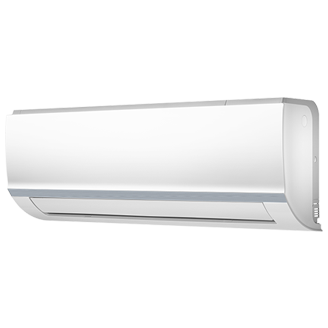 Comfort™ Indoor Ductless High Wall Cool Only Unit
View Brochure
Model Family: 40MHHC
Purpose: Cool Only
Zone Capability: Single-Zone
Efficiency SEER: Up to 19 SEER
Efficiency EER: Up to 11.6 EER
Matching Outdoor Unit: Single-Zone: 38MHRC and 38MHRBC
Matching Outdoor Unit: Multi-Zone: N/A
Energy Star Rated: No
Refrigerant Type: Puron®
Number of Fan Speeds: Four fan speeds
Sound Level: As low as 27 decibels
Wireless Remote: Yes
Factory Warranty Parts: 10-year parts limited warranty to the original purchasing owner upon timely registration
Manufacturer's Stated Benefits:
Auto-restart function
Turbo Mode
Sleep Mode
Follow Me (senses temperature at handheld remote)
Up-down louver control (fixed or swing)
Filter is removable from the top
Improved serviceability with easy access to fan and electrical connections
Aluminum Blue Hydrophilic pre-coated fins
Attractively styled, high−impact polystyrene.
Carrier Alternate Indoor Ductless Units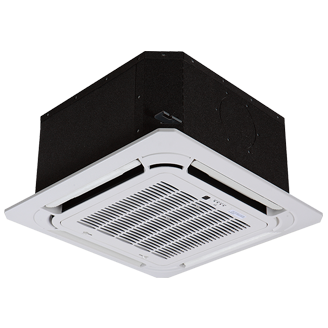 Performance™ Indoor Ductless Cassette Heat Pump Unit
View Brochure
Model Family: 40MBCQ
Purpose: Heat & Cool
Zone Capability: Single & Multi-Zone
Efficiency SEER: Up to 25.0 SEER
Efficiency EER: Up to 15.0 EER
Efficiency HSPF: Up to 12.0 HSPF
Matching Outdoor Unit: Single-Zone: 38MAR and 38MBR
Matching Outdoor Unit: Multi-Zone: 38MGR
Energy Star Rated: Select sizes are ENERGY STAR® certified based on outdoor unit pairing
Refrigerant Type: Puron®
Number of Fan Speeds: Three fan speeds
Sound Level: As low as 34 decibels
Wireless Remote: Yes
Factory Warranty Parts: 10-year parts limited warranty to the original purchasing owner upon timely registration
Manufacturer's Stated Benefits:
Modes: Cool, Heat, Dry, Fan, Auto
Vertical or horizontal installation
Auto-restart function
Louver control (fixed or swing)
Follow Me (senses temperature at handheld remote)
Heating Setback (46° F Heating Mode)
Built-in condensate lift pump
Aluminum Blue Hydrophilic pre-coated fins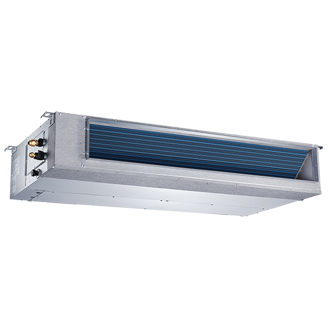 Performance™ Indoor Ductless/Ducted Heat Pump Unit
View Brochure
Model Family: 40MBDQ
Purpose: Heat & Cool
Zone Capability: Single & Multi-Zone
Efficiency SEER: Up to 25.0 SEER
Efficiency EER: Up to 15.0 EER
Efficiency HSPF: Up to 12.0 HSPF
Matching Outdoor Unit: Single-Zone: 38MAR and 38MBR
Matching Outdoor Unit: Multi-Zone: 38MGR
Energy Star Rated: Select sizes are ENERGY STAR® certified based on outdoor unit pairing
Refrigerant Type: Puron®
Number of Fan Speeds: 3 Fan Speeds
Sound Level: As low as 35 decibels
Wireless Remote: Yes
Factory Warranty Parts: 10-year parts limited warranty to the original purchasing owner upon timely registration
Manufacturer's Stated Benefits:
Modes: Cool, Heat, Dry, Fan, Auto
Vertical or horizontal installation
Rear or bottom return
Outside air intake
Built-in condensate lift pump
Follow Me (senses temperature at handheld remote)
Heating Setback (46° F Heating Mode)
Aluminum Blue Hydrophilic pre-coated fins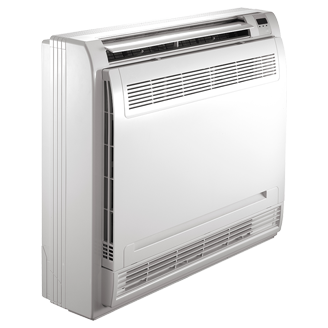 Performance™ Indoor Ductless Floor Console Heat Pump Unit
View Brochure
Model Family: 40MBFQ
Purpose: Heat & Cool
Zone Capability: Single & Multi-Zone
Efficiency SEER: Up to 25.0 SEER
Efficiency EER: Up to 15.0 EER
Efficiency HSPF: Up to 12.0 HSPF
Matching Outdoor Unit: Single-Zone: 38MAR and 38MBR
Matching Outdoor Unit: Multi-Zone: 38MGR
Energy Star Rated: Select sizes are ENERGY STAR® certified based on outdoor unit pairing
Refrigerant Type: Puron®
Number of Fan Speeds: Three fan speeds
Sound Level: As low as 34 decibels
Wireless Remote: Yes
Factory Warranty Parts: 10-year parts limited warranty to the original purchasing owner upon timely registration
Manufacturer's Stated Benefits:
Modes: Cool, Heat, Dry, Fan, Auto
Auto-restart function
Louver control (fixed or swing)
Follow Me (senses temperature at handheld remote)
Heating Setback (46° F Heating Mode)
Aluminum Blue Hydrophilic pre-coated fins